MOXIS as quality assurance.
Lenzing AG also ensures its high quality standards with electronic signatures, among other things. MOXIS from XiTrust provides crucial support for the listed cellulose manufacturer.
In general, ideals and professionalism are considered difficult to reconcile. What may be partially true in many industries does not apply at all to Lenzing AG. On the contrary. "Verifiable and sustainable quality is at the heart of our corporate philosophy," says Thomas Tauzimsky. The long-time Head of Global IT Infrastructure is now responsible for Data Protection at the listed company. "The reason I can do my job well," he says, "is that I identify 100 percent with the company's goals in terms of resource conservation, sustainability and environmental protection."
With more than 7,000 employees at 18 sites, Lenzing AG is the global market leader in the production of wood-based cellulose fibers and most recently achieved sales of EUR 1.632 billion (2020). The resulting product range extends from jeans to sportswear, knitwear to workwear and safety clothing. The high quality standards of the manufacturer based in Lenzing, Upper Austria, are a global challenge.
What is planned and developed in the idyllic community of Lenzing, with its 5,000 inhabitants, must be implemented worldwide without compromise. A Herculean task – after all, the company's production sites are spread across the globe: Europe, USA, China and Indonesia. In the near future, two forward-looking plants oriented to strict environmental guidelines will be added in Brazil and Thailand.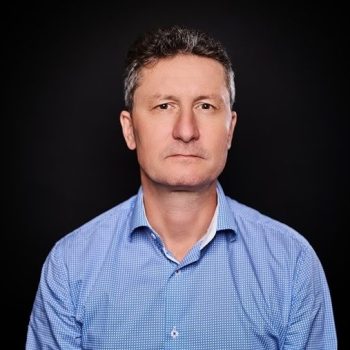 »MOXIS and the electronic signature have grown into extremely valuable tools over the past six years.«
Global Head of IT infrastructure, Lenzing AG
"It goes without saying that the same quality standards apply at each of these branches as at the company headquarters in Lenzing," says Thomas Tauzimsky. As the person responsible for data protection, Tauzimsky and his team look after the individual business units of Lenzing AG. "In doing so, we are always asking anew: which IT services are needed, how and to what extent? Data security is synonymous with our quality standards."
The threads come together in Lenzing. "Our overseas projects were planned from Lenzing and we manage them with our specialists from Lenzing, some of whom are sent on site for construction and start-up," says Tauzimsky. The integrative approach of maintaining control over quality and processes from a single source at all times is also practiced in Lenzing's IT teams. "We have built up a highly motivated and well-coordinated team of almost 100 IT specialists here. Other companies of our size easily need twice that," says Thomas Tauzimsky, proudly.
Data security and integrity
Data integrity is at the center of the work of Thomas Tauzimsky, who is also one of the founding members of XiTrust's Xperts User Board. "MOXIS and the electronic signature have become extremely valuable tools over the past six years," reports the IT manager, who previously worked for the global corporation Henkel for many years.
Data integrity and authenticity, especially for ensuring product quality, are essential for Lenzing AG's core business. "When exchanging information with customers, the content often involves special know-how, such as how to process a certain fiber and what quality criteria it has to meet," explains Tauzimsky. "This knowledge must, of course, be reliably protected. This involves patent rights and thus also protection against plagiarists. With such sensitive documents, no unauthorized person must be allowed to read them!" Another example of how XiTrust's innovative technology supports Lenzing AG's business is the safeguarding of laboratory reports. The quality tests of our fibers must remain forgery-proof and traceable at all times, even over longer periods of time. The appropriate instrument for this is long-term archiving with an electronic time stamp. In this way, Lenzing AG can ensure for itself and its customers that nothing has been changed in the original data – to the second.
In contract management, between 10,000 and 12,000 documents have to be signed annually at Lenzing AG. This concerns internal approval processes, HR issues as well as product certifications and licenses for our customers, and our electronically provided invoices. "We have consistently digitized this complex with MOXIS," says Thomas Tauzimsky. "Such extensive signature processes would only have been presentable with considerable additional effort, especially during corona-related home office work!"
The location-independent performance of electronic signatures effectively avoids unnecessary logistical effort and the usual media disruptions of analog signatures. "On the side", the environmentally conscious company was also able to save a lot of paper. "Wood," says Tauzimsky with a grin, "we prefer to use for the production of our textile fibers."
Christoph Schomberg, Senior Editor at XiTrust