How MOXIS helps the BMW Group save 20% in human resources costs.
Christoph Schomberg,
Senior Editor
»In jedem Moment von überall.«
Rafael Winkler,
Team Lead Sales Management
»The only time to initiate change is always now.«
Hannes Harlander,
Legal Affairs & Data Protection Management
»It's not too little time we have, it's too much time we don't use.«
Tina Donnelly, Account Management
MOXIS is the enterprise solution for digital signatures.Sign your documents easily, securely and with legal validity.Save time, costs and resources with MOXIS.
Total cost savings per year within the company
Savings per contract document (personnel, paper, archiving, …)
Acceleration of your signature processes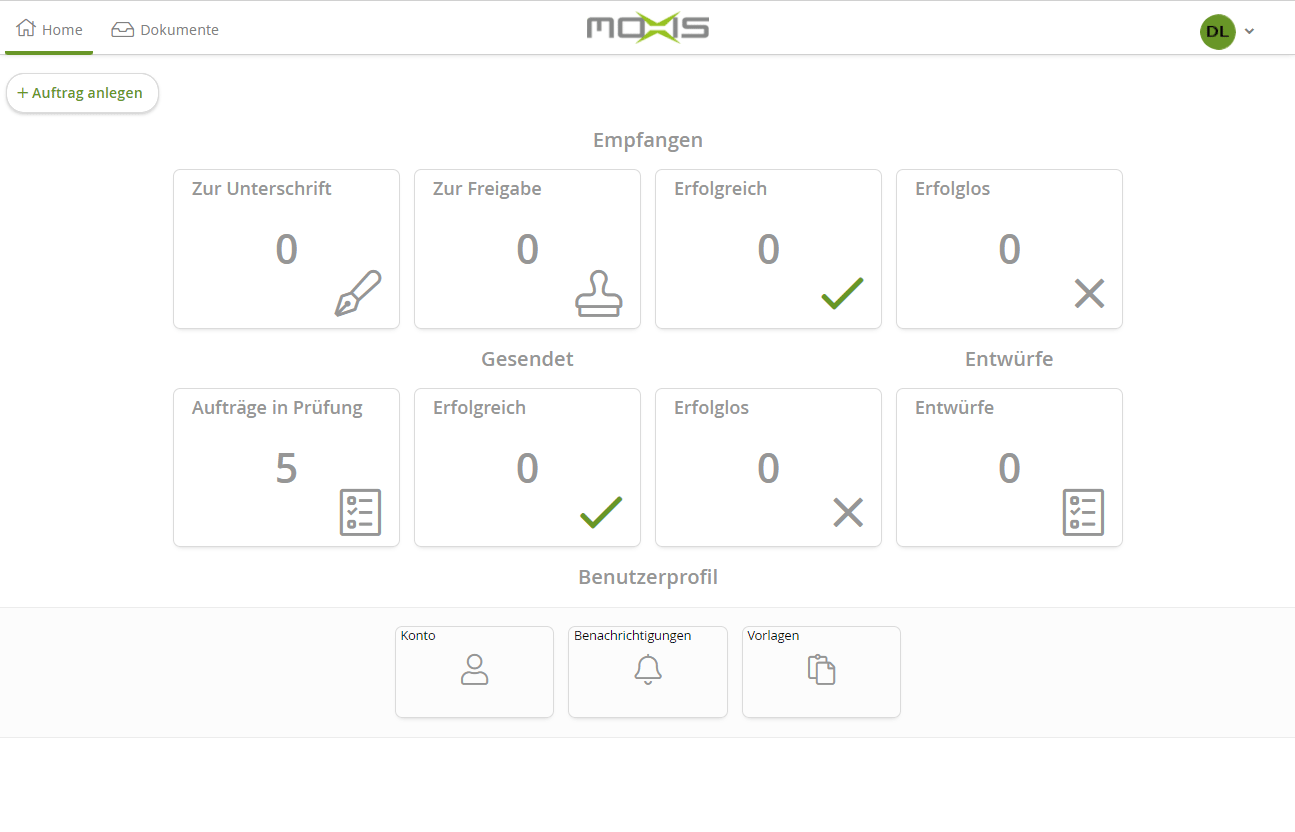 MOXIS offers you a range of different features and functions designed specifically to meet the requirements of companies in the enterprise segment – no wishes are left unfulfilled here!
Batch function

Conveniently sign multiple documents in a single signature process.
Form Fields
Fill your documents with multiple Form Fields.
Workflows
Map every imaginable signature workflow in your organization using decision levels.
Placeholder, Role Concept, Substitute Regulation and much more – discover the full range of MOXIS features!
MOXIS can be easily integrated into your existing systems and processes. With plug-ins for applications such as MS Word, or as a complete integration into your ERP and ECM systems, such as:
In addition to the many out-of-the-box integrations available, MOXIS can be connected to your choice of applications using our REST API.
Security & Legal Validity
.
MOXIS offers complete traceability, uses two-factor authentication and fully complies with the requirements of eIDAS, the GDPR, the Swiss ZertES and Data Protection Law, the Food and Drug Administration's 21 CFR Part 11, the Health Insurance Portability and Accountability Act, the Payment Card Industry Data Security Standard and SOC 2 of the American Institute of Certified Public Accountants.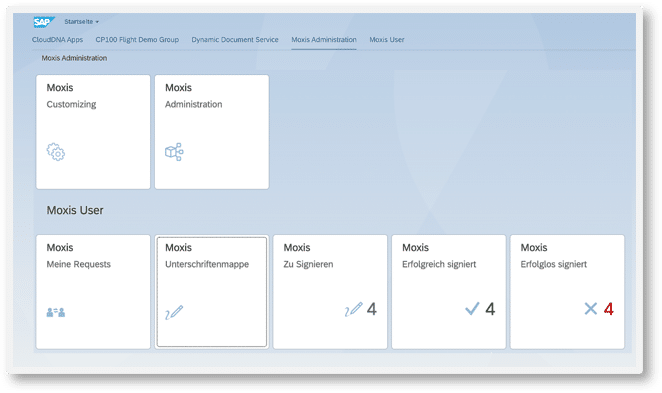 User-friendly functions and a smart user interface make XiTrust MOXIS your daily companion for all electronic signatures.
Intelligent tools
Workflows, Batch Function, Templates, Placeholders help you to bundle your entire document process in a single tool
Integrated support
If you get stuck, work with our support to find the fastest and best solution
Keep existing Office applications
You can seamlessly integrate XiTrust MOXIS into your tried-and-tested tools and continue to work with them as usual
All you can sign: With XiTrust MOXIS you can rely on fixed costs. Because we do not charge on a document basis.
From 39 € per user per month

The tailored e-signature model for every requirement
Basic features
Even in the smallest package, you can expect a range of intelligent functions.
Enterprise solution
Always keep an eye on your costs – control your licenses with the Enterprise package
Workflows adapt to your processes
Our API offers a flawless integration
Map Roles and Groups easily
We are there if you need help
Sign SES/AES and QES in batch
Compliance with all requirements of the eIDAS Regulation and ZertES
Two-factor
authentication protects your documents
On-Premises and (Private) Cloud possible
Numerous industry-leading companies have already digitized their signature processes with MOXIS.When do you start?