Logische Konsequenzen mit MOXIS.
Anyone who comes to Martin Souczek's office can make a wish. The Head of IT Requirements Management at Adecco in Germany is responsible for ensuring that IT innovations are tailored to the needs of the personnel service provider's employees. "Basically, it is my job to check whether we can solve an issue in-house or whether we can do better with an external solution," explains the manager. When it came to eSignatures, it quickly became clear that only a tried and tested solution could help, as Adecco wanted to work with qualified electronic signatures without an intermediate step. "We were looking for a provider with the greatest experience concerning legally compliant eSigning solutions and a proven product on the market. That's why Adecco chose XiTrust MOXIS."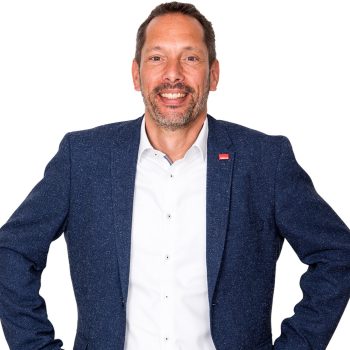 »We were looking for a provider that has the greatest experience with legally secure signature solutions and has a mature product on the market. That's why Adecco chose XiTrust.«
Head of IT Requirements Management, Adecco Germany Holding SA & Co.

MOXIS: a customer benefit
The initial impetus for the staffing service provider was the changed legal situation in Germany, as set out in the new version of the German Personnel Leasing Act (AÜG). In the legal context of the AÜG, legally secure also means that any contract must be signed before an employee starts work. Although this had already been required by law, it was not always the case in practice. A comprehensive catalog of measures now left no room for maneuver. With this requirement profile, the qualified electronic signature was the "logical consequence" for Adecco, says Souczek.
The comprehensive use of qualified electronic signatures is a holistic issue for Adecco. In addition to possible contractual penalties for non-compliance with the changes in law, temporary workers also had the opportunity to sue for permanent employment. Not a frequent case, as Souczek mentions, but theoretically possible. This is why the introduction of the qualified electronic signature with XiTrust MOXIS is also an advantage for Adecco's customers. "This is a clear relief in the customer relationship," IT manager Souczek says.
And sometimes, the head of IT requirements management at Adecco also makes a wish of his own. His goal is for Adecco's clients to also work with MOXIS in the medium term. Martin Souczek is convinced: "This of course creates desirable synergy effects when using the one and the same signing solution." A first giant step has already been taken: one of the personnel service provider's major clients, BMW Group Personal Services, has also opted for XiTrust MOXIS as its eSigning platform.
Christoph Schomberg, Senior Editor at XiTrust