The example of the Upper Austrian Medical Association shows how concrete customer benefits are realized through the partnership of XiTrust and SER: The combination of the ECM platform Doxis4 with MOXIS combines the advantages of a content management system with the possibility of qualified electronic signatures.
Originally, the Upper Austrian Medical Association only wanted to get rid of the paper filing system. The mass of circulating documents became a problem especially when several employees had to work on the same one at the same time. "In the worst case, a document only exists in paper form, then the question arises: on which desk can I find it?", Reinhard Hechenberger sums it up. Here, the veritable desk is meant and not the desktop. "So consistent digitization was the solution." As deputy director, Hechenberger is responsible for contract physician positions and IT.
The only question is, how do employees find digitized information with the least amount of effort? The answer is enterprise content management systems, or ECM for short. You can compare the before and after situation with an untidy children's room. Only when the room has been tidied up properly can the children find their favorite toys right away. The advantage of the ECM principle is that you don't need any persuasion to keep things tidy. Together with XiTrust partner SER and its ECM platform Doxis4, the Upper Austrian Medical Association has ensured sustainable order in the "children's room" and set up an audit-proof electronic archive.
Legal security
Only one component was missing: qualified electronic signatures, as supported by XiTrust MOXIS, were to take the place of simple approvals. Doxis4 is one of the most widely used ECM systems, but qualified electronic signatures were not yet possible. "Due to self-administration and various medical laws, a large number of documents that leave our premises must be signed simultaneously and legally valid by several officials," explains Reinhard Hechenberger. After all, it is a matter of, among other things, the allocation of cash register positions. According to the expert, it could take several weeks until everything was collected. "After all, the functionaries subject to signature requirements are spread all over Upper Austria."
"This is where we started," says DI Andreas Koller, Business Development Manager at XiTrust Secure Technologies. "Doxis4 from SER has been part of the MOXIS eco-system for a while now! Pilot is here the combination of Doxis4 and MOXIS as it has been successfully used by VAEB before. SER can thus offer its customers an ECM platform in which all the functionalities of our MOXIS electronic signature folder are integrated!"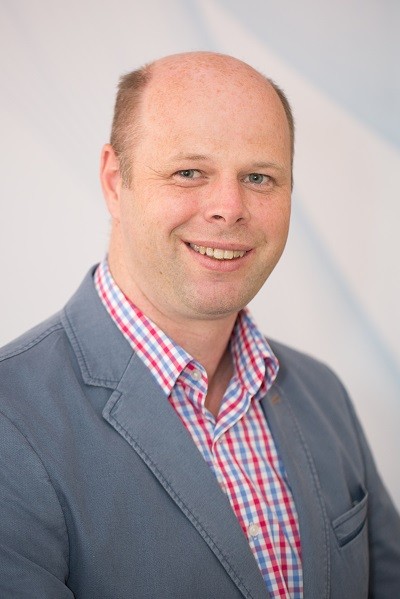 »MOXIS and Doxis4 have proven to be the perfect combination for us!«
Deputy Head of Contract Physicians & IT at the Upper Austrian Medical Association
Seamless integration
Doxis4 transfers all relevant documents in the workflow to MOXIS for qualified electronic signature. A concrete added value for the customer, which for Koller represents nothing less than the "ideal case of a corporate partnership". By integrating MOXIS into the value chain of the Upper Austrian Medical Association, the waiting time for signatures has melted from weeks to a day. This is because every legally compliant signature can now be conveniently executed on the move with "pacesetter" MOXIS. Reinhard Hechenberger's conclusion is correspondingly positive: "MOXIS and Doxis4 has proven to be the perfect combination for the Medical Association!"
Christoph Schomberg, Senior Editor at XiTrust