Electronic signatures save time. This is one of the core features of MOXIS. It is evident in all its functions. But the further development of MOXIS always has usability optimization in mind as well. The templates are the best example.
Most signature processes are clearly defined and are not likely to change overnight. So how about creating a signature workflow just once and having it completely prepared for future signature processes? With the template function of MOXIS this is very easy: create the job only once, define the decision levels and where the placeholders will be put. It doesn't matter whether signing is done in parallel or whether a defined hierarchy has to be adhered to.
Especially for established processes, templates elegantly shorten the signature process. And best of all: Saved templates can also be easily shared and thus made available to other users.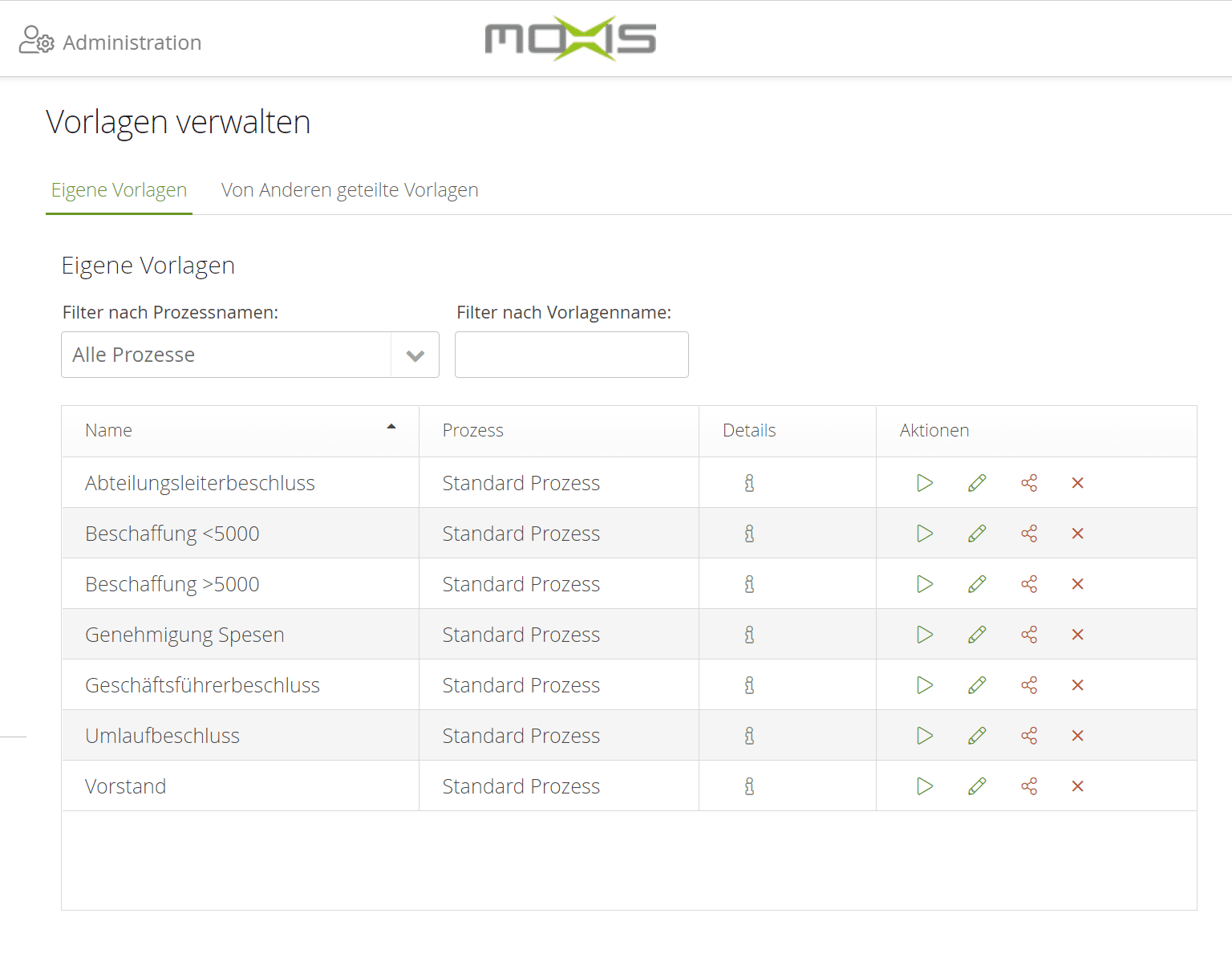 MOXIS can do more
.


Discover further features

.
Intelligent placeholder concept for signature visualization
Map roles and define your own groups of signers
Invite external parties to sign documents
Sign multiple documents simultaneously in batch