MOXIS in contract management.
Whether in IT or in the core business: Sustainability is a comprehensive topic for the Regensburg-based energy supplier. The long-established company is an example of how awareness of transformational processes is growing in all industries. The company's contract management also shows particular potential.
REWAG is a piece of home, it says. The Regensburg-based energy provider traditionally sees itself as having strong ties to Regensburg, the region and its people. Today, XiTrust customer REWAG supplies around 200,000 households with electricity, water and gas. "Sustainability and efficiency are the guiding principles for us in everything we do," says Michael Wittmann, team leader in IT user service. More and more energy is therefore also coming from renewable energy sources. Around 36,000 households can already be supplied exclusively with CO2-neutral energy from REWAG's own plants. Wittmann: "We owe such figures to our consistent expansion strategy, for example, in wind power and our own biogas plants."
---
Digitalization boost due to pandemic
"Electronic signatures were first seriously discussed at our company two years ago," recalls Maximilian Surner "Then the pandemic gave us the real boost." The analog contract management was already in need of major renovation in "normal times," the team leader recounts. "If contracts or offers then also required a board signature, it could easily become stressful until everything was compiled. Especially when customers are involved in these processes. In the end, they set the pace."
REWAG came to this on the initiative of Michael Wittmann, who had been looking for a practical signature solution that would shorten these processes digitally and that could be implemented quickly. It also had the central requirement that a signature solution be operated in the company's own data center – in other words, close to home. "Added to this," says Wittmann, "was the XiTrust partnership with A-Trust, which ensures us a long certificate life. We were really impressed by the cooperation with the development department of XiTrust, which responds creatively and reliably to customer requirements. The MOXIS product is alive."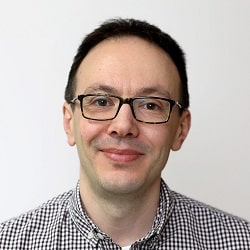 »The product MOXIS is alive.«
Team leader in IT user service, REWAG
Customer-sensitive signature processes
---
As Team Leader User Service, Wittmann is responsible for REWAG's network infrastructure and client management. The first attempts to implement electronic signatures at REWAG were merely a test run via the e-mail system. At the beginning of last year, things suddenly had to move fast. "It was clear that our customer-sensitive signature processes would potentially be affected by the more difficult framework conditions," explains Wittmann. "The company needed a thoroughly professional signature solution as quickly as possible, one that paid tribute to our high quality standards in contract management." Im wholesale sales, electricity and natural gas supply contracts are now almost completely signed with MOXIS.
Only a few contract documents are still signed by hand and passed on by in-house mail. Here, the option is kept open to use MOXIS for these contracts as well.
---
Perfect basis
The focus of the work with is on internal approvals. However, the integration of MOXIS has been set up with a view to the future. In close coordination with the technical support of XiTrust, the signature portal of REWAG has also been aligned with external signatures in the sense of a large-scale rollout. "Also due to the excellent and fast implementation by XiTrust, we are already able to map the complete key account business with electronic signatures in MOXIS," explains Michael Wittmann.
MOXIS thus forms the perfect basis for REWAG to be able to deliver full power in the future – whether in power generation or in signature processes.
Christoph Schomberg, Senior Editor at XiTrust