»Aus Freude am Signieren.«
Gabriele Schreyer,
Transformationsmanagement, BMW AG
»Digital und nachhaltig signieren. Jetzt«
Thomas Tauzimsky,
Corporate Director IT,
Lenzing AG Österreich
»Regional, digital, überall: MOXIS passt zu mir.«
Johannes Gumpl,
Anwendungsspezialist, Raiffeisen-Landesbank Steiermark AG
»Heute einen Schritt voraus sein. Mit MOXIS.«
Wolfgang Teschner,
Head of IT, voestalpine Stahl Donawitz GmbH
Become part of the community!
MOXIS ist mehr als nur ein Produkt. Unseren Kunden mit der elektronischen Unterschriftenmappe eine echte Lösung zu bieten, hatte für uns schon mit dem allerersten Rollout oberste Priorität. Deshalb ist auch die Weiterentwicklung von
MOXIS
von Beginn an in einem kontinuierlichen und engen Austausch mit den Anwender*innen erfolgt. Aus vielen Kundenanforderungen sind Features entstanden, die heute standardmäßig in MOXIS integriert sind. Mit der XiTrust User Group gehen wir diesen Weg weiter und geben unseren Kunden die Gelegenheit, tiefer in die Welt von MOXIS einzutauchen als je zuvor!
Häufig gestellte Fragen im Überblick
Die XiTrust User Group ist eine Community von Kunden für Kunden. Als Mitglied der User Group bekommen Sie spannende und exklusive Einblicke in Kundenprojekte rund um die E-Signatur-Lösung MOXIS. Im direkten Austausch mit unserem CTO Gerhard Fließ können unsere Anwenderunternehmen ihr Feedback direkt in die Produktentwicklung von MOXIS einfließen lassen.
Neben regelmäßigen Online-Come2gethers trifft sich die XiTrust User Group jeweils einmal pro Jahr für einen intensiven Austausch untereinander. Dabei soll die Community Einblicke in Themen rund um die MOXIS-Roadmap und die aktuellsten Entwicklungen aus dem Hause XiTrust erhalten. Sie erfahren somit exklusiv, welche neuen Features sich aktuell in der XiTrust-Softwaremanufaktur befinden. Darüber hinaus haben Sie die Möglichkeit, sich mit Gleichgesinnten zum Thema Digitalisierung auszutauschen.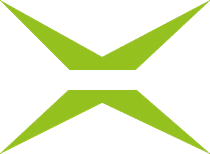 Netzwerk aus Expert*innen und Anwender*innen:
Die Community kennt und unterstützt sich untereinander. Egal ob Sie eine Antwort auf eine Frage, Unterstützung für Ihr Projekt oder einen Lösungsansatz für ein Problem suchen – in der XiTrust User Group finden Sie jemanden, der Ihnen weiterhilft.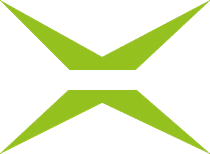 Konstruktiver Dialog mit XiTrust:
Die User Group steht gemeinsam mit engagierten Anwendern kontinuierlich im Dialog mit XiTrust, um die Weiterentwicklung von MOXIS im Sinne der Anwender*innen zu unterstützen.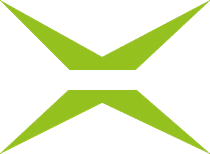 Wissensvermittlung und -austausch in Workshops & User-Group-Treffen:
Tauschen Sie sich mit Gleichgesinnten aus. Welche Erfahrungen haben andere Unternehmen gemacht? Welche Lösungen haben andere Unternehmen innerhalb der Community im Einsatz? Kann ich Vorgehensweisen zur Digitalisierung vielleicht adaptieren? Sprechen Sie direkt mit unserer Entwicklungsabteilung und erfahren so, welche neuen Entwicklungsschritte geben wird oder erhalten Sie Rat, sollte mal der Schuh drücken.
Die Veranstaltungen werden von XiTrust organisiert und gehostet, wird von verschiedenen Anwendervorträgen, sogenannten Best-Practice-Vorträgen, sowie XiTrust Vorträgen ausgeschmückt. Die Pausen und Freiräume während des Tages sind perfekt auf das Networking abgestimmt – damit Sie als Teilnehmer*in neue Eindrücke gewinnen und möglichst viele Erfahrungen mit nach Hause nehmen können.
Die Treffen haben eine feste Agenda und klingen mit einem gemeinsamen Abendessen aus (die Teilnahme dazu ist natürlich nicht verpflichtend).
Mit der Gründung des Xperts User Boards als unabhängiges Kunden-Gremium wurde gewissermaßen der Grundstein für die Entstehung der XiTrust User Group gelegt. Unter dem Vorsitz von Markus Pleil (Austro Control) nahm das Board im März 2021 seine Arbeit auf – mit dem Ziel, Expertise und Erfahrungen rund um MOXIS aus Anwendersicht zu bündeln.
Das Xperts User Board übernimmt innerhalb der XiTrust User Group eine repräsentative Funktion und vertritt die Community nach außen. Nachfolgend stellen wir Ihnen die aktuellen Board Member kurz vor.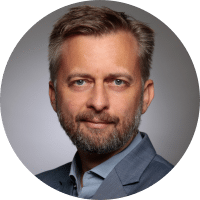 MarkusPleil(Vorsitzender)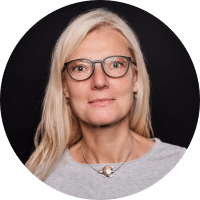 Transformations-
management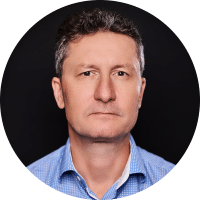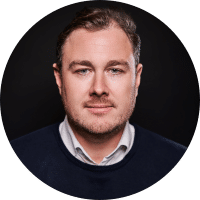 voestalpine Stahl Donawitz GmbH
Raiffeisen-Landesbank Steiermark AG
Wie kann ich Teil der XiTrust User Group werden?
Ganz einfach: Melden Sie sich gleich zum Community-Newsletter an und werden Sie Teil der XiTrust User Group Community!
Als Mitglied erhalten sie alle Infos zu den exklusiven Community-Events der XiTrust User Group inklusive Registrierungs-Möglichkeit. Zusätzlich versorgen wir Sie regelmäßig mit exklusiven Einblicken rund um die Anwendung und Weiterentwicklung von MOXIS sowie mit Informationen rund um alle weiteren Events von und mit XiTrust.