Strategic Partnership with GEDAT
Efficiency levers for personnel service providers
.
Peter Löber must be
very pleased when
looking at the currentLünendonk ranking list
for B2B service providers. Once a year, this revenue barometer for different markets in Germany, publishes a list with the most successful companies in the sector of
temporary employment and personnel service providers. Four of their customers rank among the top 25 and two of them even among the top 5. Peter Löber is Head of the IT provider GEDAT in Cölbe, a German community 100 kilometres north of Frankfurt. "It is great to see our work being recognised this way," says Löber, "but it is still always just a snapshot of the moment," he adds.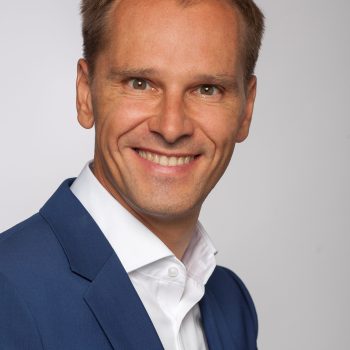 »Enterprise-grade companies seek fully developed solutions that have been tested in practice, just like MOXIS.«
For 36 years, GEDAT GmbH has been developing business ERP solutions for the sector. The flagship product is TIME JOB, a comprehensive tool used in personnel management, from the application period to signing the employment contract up to payroll accounting. A new feature offered in TIME JOB is the electronic folder MOXIS. As part of the strategic partnership, XiTrust is GEDAT's partner for all electronic signature related issues. "With MOXIS, XiTrust offers a secure eSignature platform for companies in the market. The signature folder is seamlessly integrated in TIME JOB," explains Löber.
Flawless data flow of contracts
TIME JOB users particularly enjoy working with MOXIS for temporary employment contracts. Using MOXIS, GEDAT`s customers are on the safe side since all signing processes are carried out according to local legal regulations on temporary employment. Before employees start to work, different signatures are paperless collected by the quickest means possible.
The target group of GEDAT's IT services are medium-sized and large personnel service providers as well as temporary employment agencies: an industry that experts like Peter Löber consider to be on the move, starting with the legal requirements that have emerged since the amendment of the AÜG (German Temporary Employment Act).
Digital transformation also takes place 'in our heads'
At the same time, CEO Löber observes a huge and far-reaching shift in the sector in terms of recruiting processes. "Electronic signatures have already become a fixed component of the digitalization transformation at companies and not only due to COVID becoming an issue. In our experience the demand increases in relation to the size of the company," adds Löber. Many of the major TIME JOB customers are familiar with eSigning solutions because they also interact with large-scale companies. "Additionally, the demand for the most efficient and secure solution is always an important issue. We are getting more and more customers asking us what eSignature solution TIME JOB has to offer."
In the meantime, eSignatures have become a key element of corporate digitalization strategies. "Enterprise-grade companies seek fully developed solutions that have been tested in practice, just like MOXIS," says the CEO. The integration of MOXIS into TIME JOB completes the integral package perfectly. During talks with customers, the simplicity of the XiTrust eSignature solution proved to be the crucial aspect that convinced them. Löber explains: "When we present the functional diversity of the digital signature folder in our own product, we meet with positive reactions!"
In Peter Löber's opinion, a further driver for the standardized use of electronic signatures is the younger generation of employees. He attributes the significant influence on the labour market and the digital solutions involved to these young employees. "Be it generation Y or Z: these younger, well-educated and skilled professionals are very clever at shaping their own individual working conditions and recognize the benefits brought by digital solutions often even faster," acknowledges Löber.
The prospect of a further cooperation between XiTrust and GEDAT is ensured with the rollout of MOXIS to other application fields such as employment contracts. Talks with a large-scale customer in this regard are already taking place. "We are optimistic and trust that TIME JOB and MOXIS will grow even stronger together and so will our customers as a result," assures Peter Löber.
Christoph Schomberg, Senior Editor at XiTrust